Olga Zhuravlova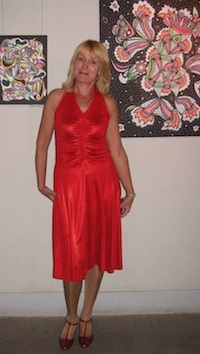 An artist, pencil artist, landscape designer. Creator of a unique drawing style –Emotional constructionism or Mosaic of the universe. In her work she uses special acrylic pens that can reproduce multicolored character of both inner and outer world of the artist.
She already showed herself as a talented artist at her first exhibition in 2005.
Her long experience and artistic vision helps her to create unique inimitable flower beds, flower gardens and alpine gardens. As a landscape designer she created not only private gardens but execute big orders on planting trees and shrubs for such projects as the hotel "Elephant" and golf -club "Vesture" (Latvia).
She has taken part in numerous international exhibitions. Her pictures are in private collections in Latvia, Russia, Ireland, the Netherlands, the USA and in the private collection of a painter and art critic A.Majevsky.